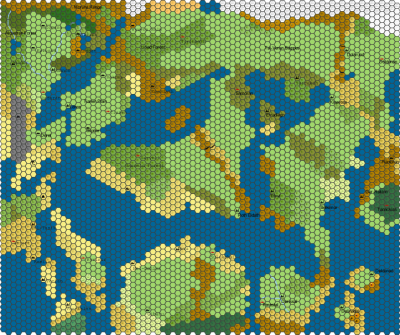 The Map - click it for larger image!
Click here to download the Spreadsheet of RuneThrrg.
Enter all data into the white cells on the tab marked "Character Data". Do not change cells coloured grey or anything on the tab "Character Sheet" or it will stop calculating!
Then print off the Character Sheet tab.